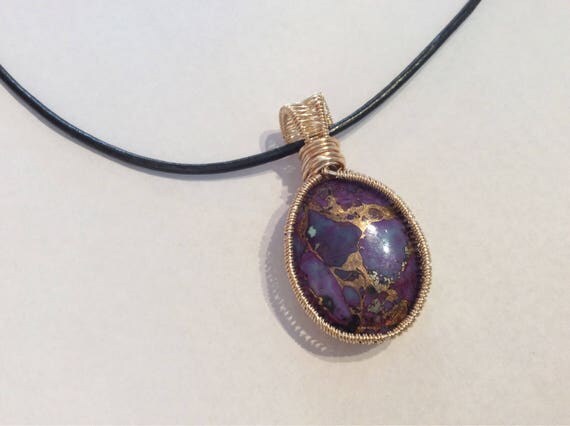 I love turquoise and this purple sourced turquoise is so gorgeous I had to use it to create fabulous wire-wrapped pendants which are unique and beautiful statement pieces of jewellery. I added real leather cord to finish the necklaces in a boho style that accentuated the meditate properties of these stones. I could stare into them for hours. They are so intricate and interesting to look at. I noticed others staring at them too when I wore one about town. I am so pleased with how they all came out. Stunning.
https://www.etsy.com/shop/DysisDesign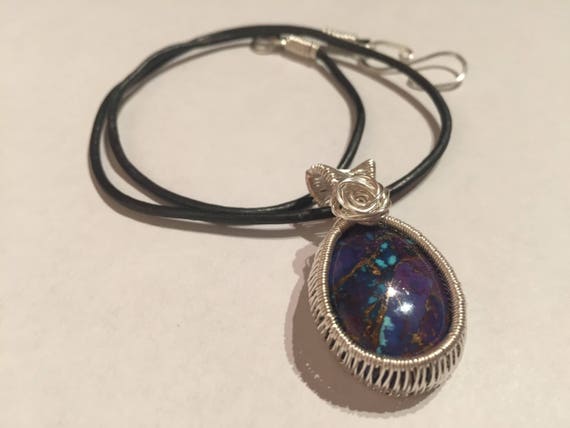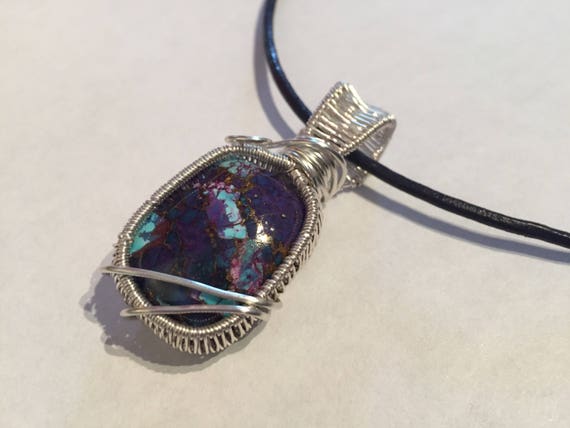 Turquoise is a mineral that is normally blue to green in colour. It contains copper and aluminium. It was used in adornments in ancient Egypt, by the Aztec and Mesopotamians. Turquoise is thought to be a bringer of good luck and a talisman of good fortune since 3000 BC. The word turquoise comes from a French word and means Turkish stone. This was probably due to the fact it was imported into Europe from Turkey during the seventeen century. It is claimed to be one of the first gemstones found often in Egyptian tombs, including Tutankhamun's.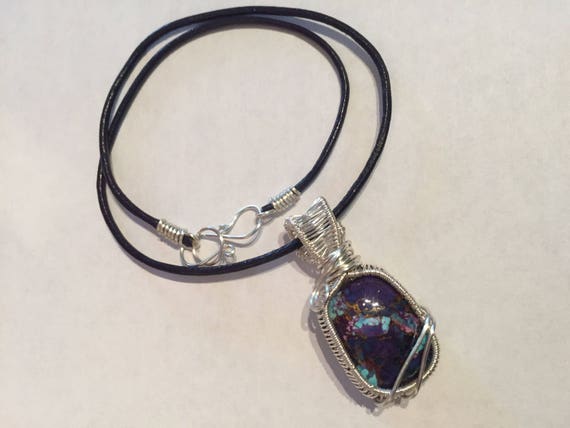 Originally thought to protect a rider from falls [Crystalvaults] it came to be recognised as a stone that protects from any falls or injury, a talisman to ward off evil. It is particularly affective in the throat Chaka area and used there can prevent falls, damage to one's person and damage or loss to one's valuables. It can strengthen physical and spiritual immune systems, providing protecting form otter negative influences. It can help to develop harmony between he spiritual and the physical and improve ailments of the body or spirit when worn.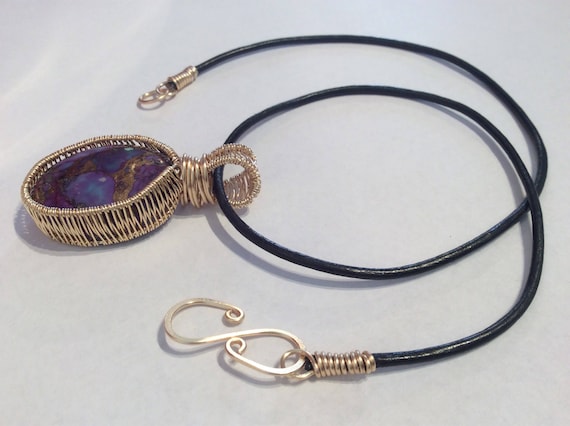 Unfortunately, turquoise is not as hard as some minerals and as a result is often treated in today's market.
Waxing and oiling are traditional treatments used to give the stones a glossy depth.
Stabilising is commonly done using plastics, resins or epoxy is often used to make material or piece into a stable form of turquoise.
Dying can be used to give a stone a truer turquoise colour if the stone does not have a natural turquoise colour.
Reconstruction is used to bind fragments and particles of turquoise together to create bigger piece of the material.
Backing is the process of bonding thinner layers of turquoise to another material to add strength to the piece. [ https://www.mindat.org/min-26513.html%5D
There is controversy on the acceptability of some or all of these treatments, but many are common place in the gemstone industry. Real and naturally untreated turquoise is now much rarer and more expensive to purchase.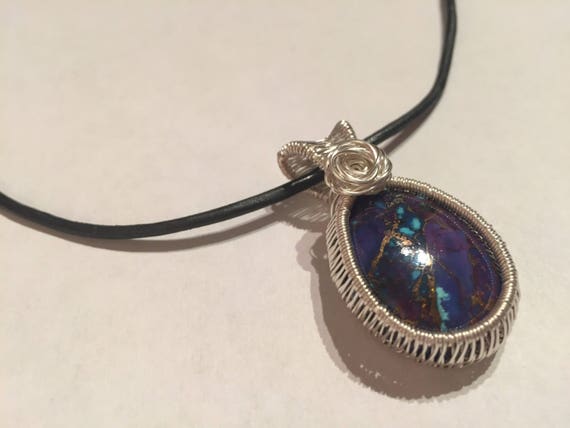 Purple turquoise can be produced in two ways: natural turquoise can be dyed to this colour or more commonly it is created from reconstituted turquoise, from the fragments of turquoise that have be mixed with dyes and resins to create hard structures and then polished into stone shapes for use in jewellery.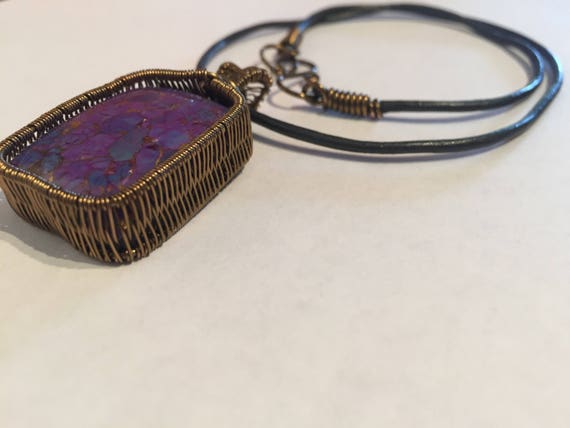 Untreated turquoise can be a fragile mineral. It can react to prolonged contact with the skin, oils, hairsprays, solvents, or even sunlight. Turquoise needs to be wiped after use with a damp cloth and returned to a container that had adequate airflow to keep the stone hydrated and at a stable temperature. Locked in airtight containers can adversely affect turquoise.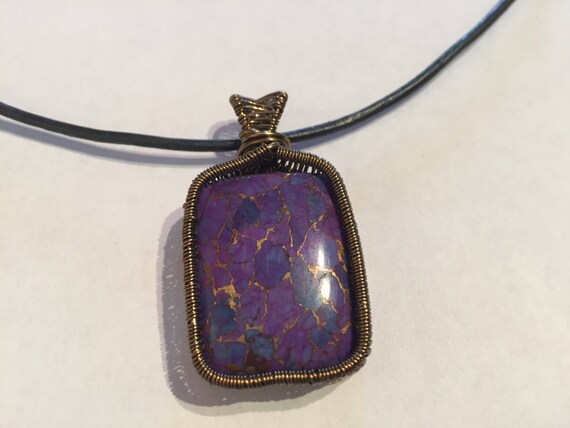 For peace of mind I source all my turquoise from India. It is reconstructed for stability and longevity using only turquoise and the finished stone is natural and untreated. This ensures that jewellery created with it will last and can be treasured for many years. The colours of the stones are vibrant and beautiful to behold. When warn the piece are like miniature artworks hanging on the body and are truly a joy to be hold. A stunning and unique gift for yourself to treasure or to gift to a special loved one whom you want to show your appreciation and love to. A beautiful necklace to protect them from harm and offer them the balance of body and spirit they deserve. All turquoise necklaces come presented in black gift boxes and wrapped lovingly in tissue paper ready to gift, or open yourself.
All pictures on this page are property of Dysis Design and cannot be used without permission.